OUR RIVER NORTH NEIGHRBOOD
---
In fact, the restaurant scene is equally as dynamic as the arts in this intimate community. From high-end steakhouses to popular pizzerias, you can find just about any type of cuisine you're in the mood for during your visit. After a delectable meal, you're welcome to sample the neighborhood's great nightlife options as well. With its many clubs, wine bars, and cocktail lounges, you'll certainly find a place that satisfies your personal tastes at River North.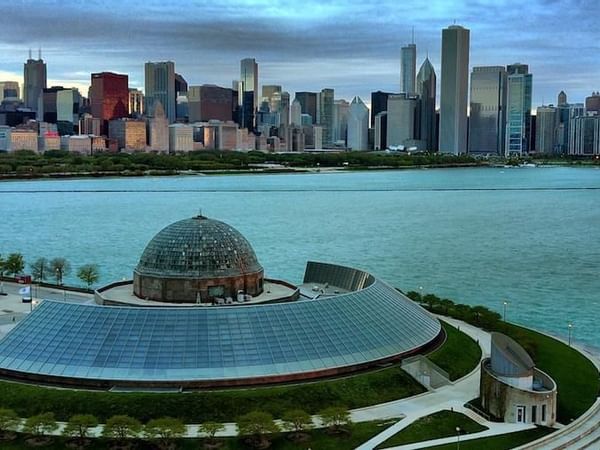 Opened in 1930, the Adler Planetarium is considered the first of its kind in the western hemisphere. Today, it offers user-friendly exhibits that promote an avid interest in space science and exploration. While in the area, make sure to spend time at this wonderful museum in the heart of Chicago.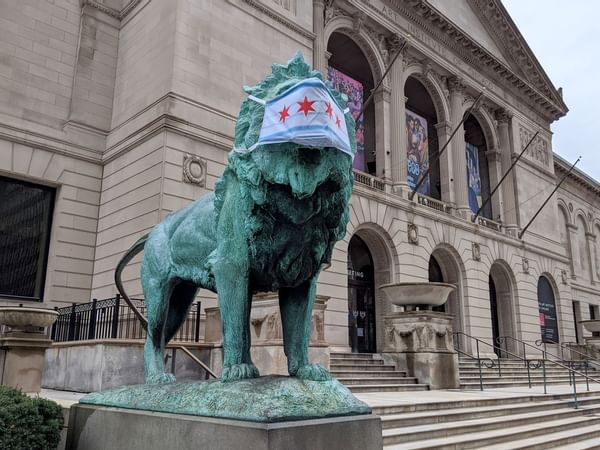 Since its founding in 1879, this beloved art museum has been true to its mission of collecting, preserving, and interpreting great works from around the world. With approximately 300,000 pieces ranging from ancient times to the present, the Art Institute of Chicago offers numerous collections that are sure to fascinate during your visit.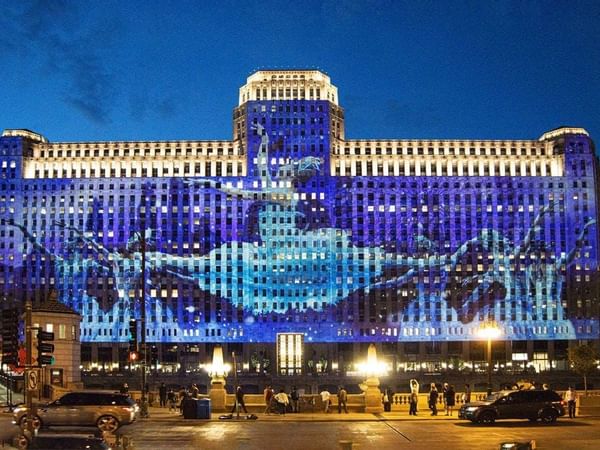 Spanning two city blocks and rising the height of 25 stories, TheMart is the world's largest commercial building. Home to 15 trade and consumer shows as well as hundreds of different events, it's a leader in culture, business, fashion, media and so much more.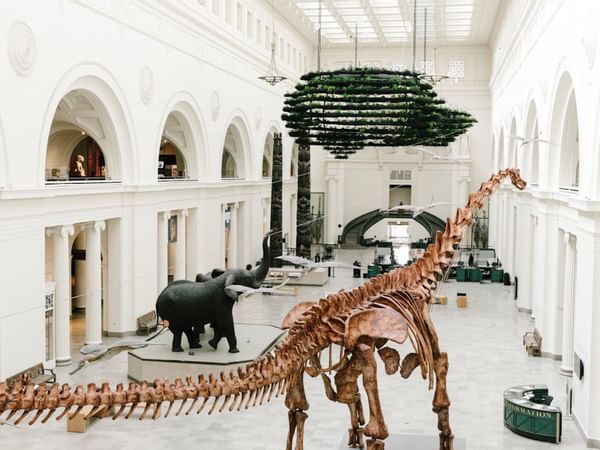 Founded in 1893, the Field Museum has been dedicated to the pursuit of scientific knowledge since opening its doors. By exploring the museum's wide array of exhibits, you'll discover how nature and culture continue to combine. Discover the intriguing history that this popular attraction has to offer.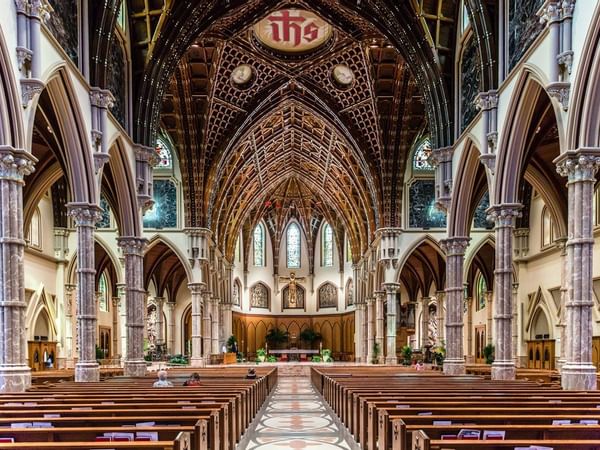 Thousands of people from all over the world visit this beloved church each week. Whether you wish to attend Mass or you'd like to take a tour of this exquisite cathedral, you're always invited to stop by.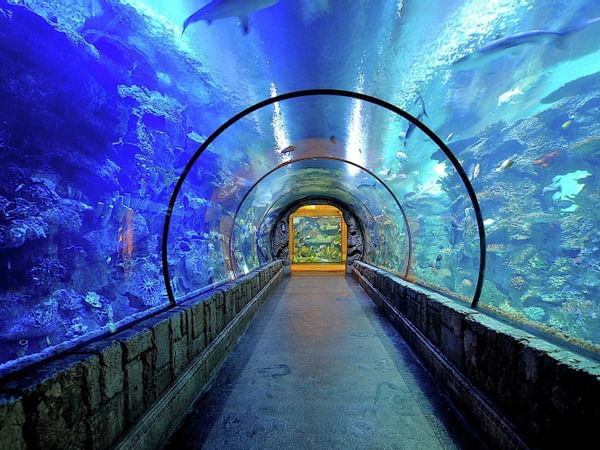 With its founding in 1924, Shedd Aquarium merges a global animal collection with the latest technology in care and environments. Today, you can enjoy amazing exhibits and events that celebrate conservation, research and the very creatures who have made this aquarium so unique.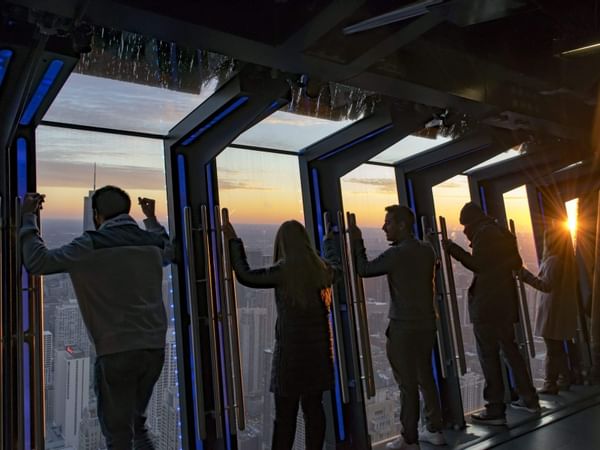 Formerly known as the John Hancock Observatory, 360 Chicago offers stunning views of the city from 1,000 feet above the city's famed Michigan Avenue. While on this deck, you can experience TILT, which is Chicago's highest thrill ride. You'll see these dynamic surroundings from a whole other angle!

If you love animals, Lincoln Park Zoo is the perfect place to enjoy wildlife within the city's borders. This free park offers high quality animal care, education and conservation for the public to enjoy. Your entire family is sure to be delighted by this wonderful zoo.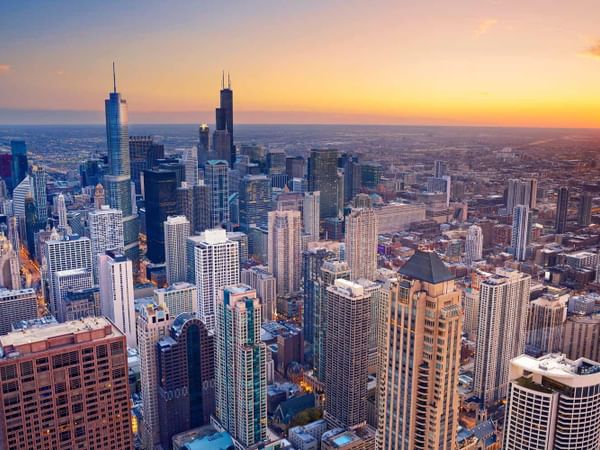 As Chicago's central business district, the Loop encompasses its commercial core, including City Hall. The Chicago Mercantile Exchange as well as AON and Blue Cross Blue Shield are located in this area of the city as well.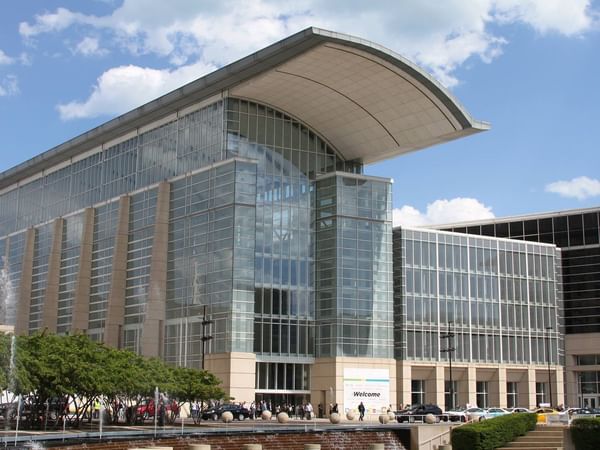 Widely seen as among the best convention centers in North America, McCormick Place draws almost three million visitors every year. With its four state-of-the-art buildings, this celebrated site in Chicago can accommodate a great variety of exciting events for all kinds of audiences.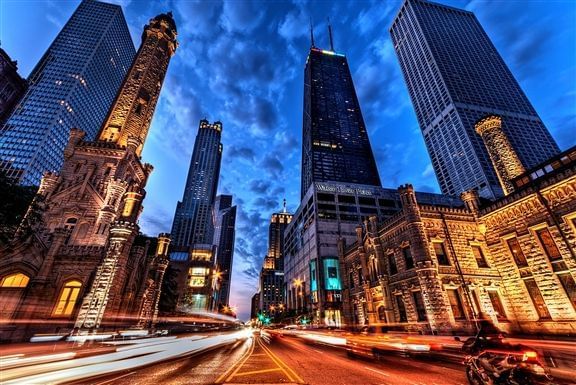 For the best in shopping, dining and entertainment, a visit to Chicago's Magnificent Mile is a must! Located along North Michigan Avenue, this popular stretch of 13 blocks is packed with fun you'll never forget.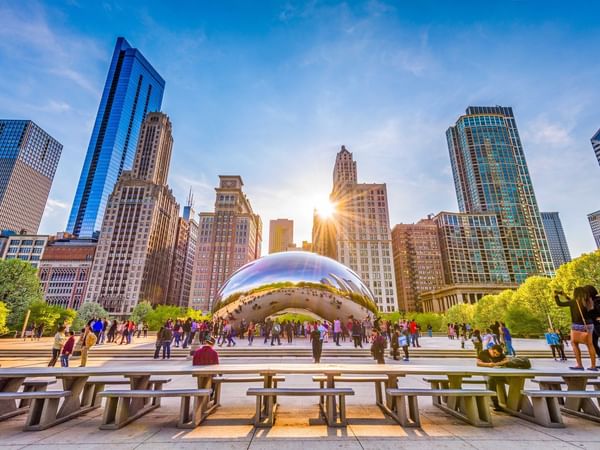 See great concerts, enjoy wonderful exhibitions and take part in memorable family activities all from within this architectural wonder of a city park. The landscape design and beautiful setting are the perfect background for these terrific cultural experiences.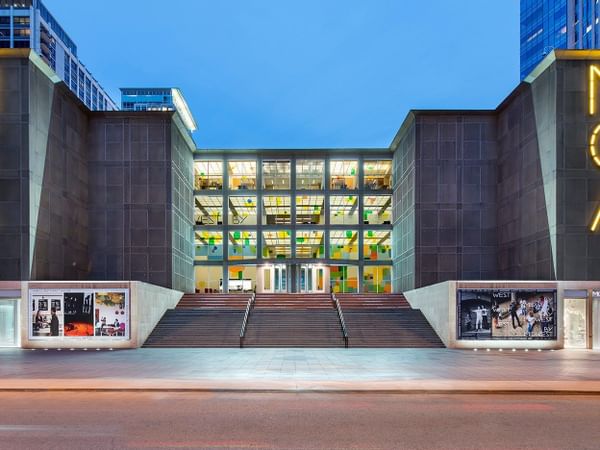 Just one block east of the historic Water Tower, you'll find this treasure of a museum. Founded in 1967, it strives to present eclectic artworks that are meant to inspire. By integrating exhibits, performances and programs, this museum pushes its visitors to see today's art in a different light.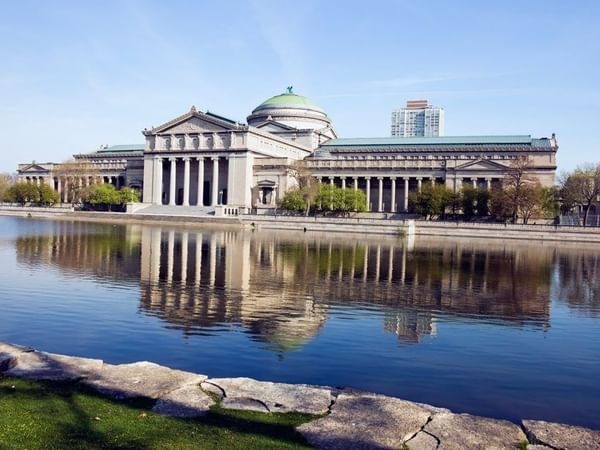 As one of the largest science museums in the world, this wonderful facility is meant to inspire children to question, achieve and create so that they can fulfill their potential in the sciences. Be sure to bring your family to enjoy the museum's amazing exhibits.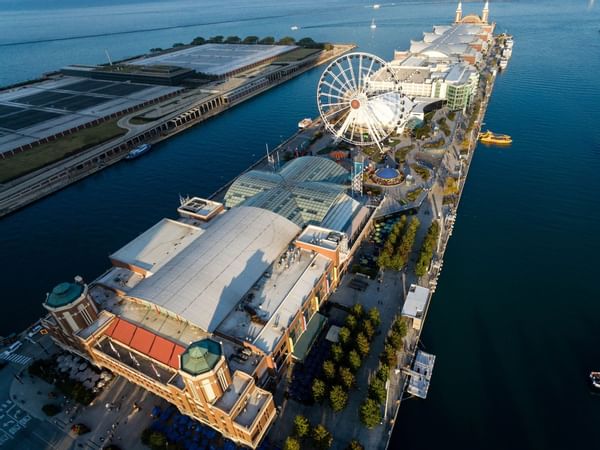 Often viewed as a Chicago landmark, Navy Pier is a stunning public place that offers great entertainment, delicious eating options and terrific shopping opportunities on the city's breathtaking lakefront. It's a vibrant atmosphere you'll definitely enjoy as you tour the area during your stay.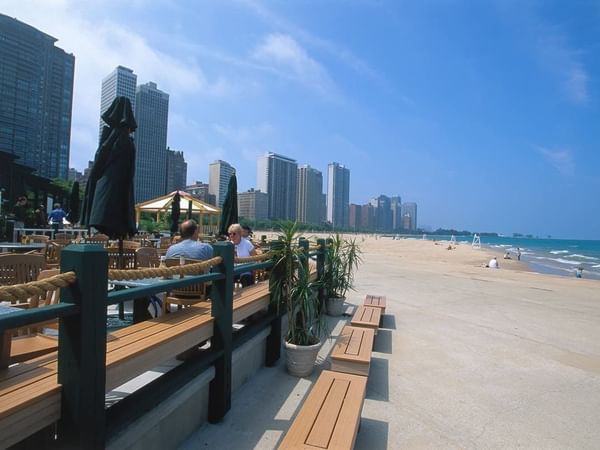 For beach fun in a city environment, Oak Street Beach combines the best of both worlds. Enjoy the gorgeous city skyline while participating in fun activities at the same time. North Avenue Beach is also very popular, offering a great beach house with beautiful city views as well.
More than two dozen galleries make up this region of the city and you can browse through the many treasures that are available at each one. There's even a free gallery tour every weekend to give you the big picture of what you can discover during your visit.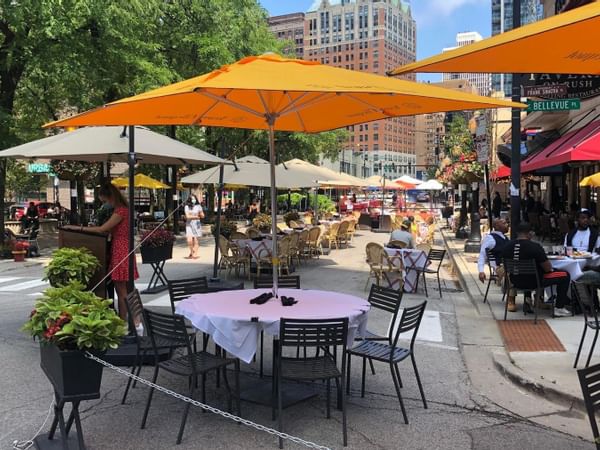 Searching for great dining and entertainment possibilities? Then look no further than Rush Street! You're destined to find places that will meet your expectations for fun and terrific memories.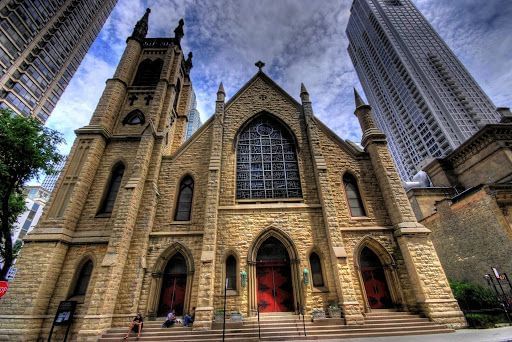 Located in the heart of the city, St. James Cathedral is a central location for prayer, culture, celebration and support. As one of Chicago's historical landmarks, it's an attraction that draws many visitors each year. Feel free to come by while you're in the city as well.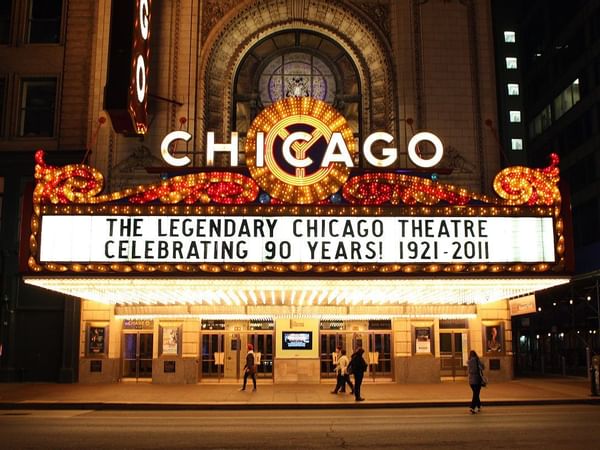 Since its creation in 2000, Broadway in Chicago has become one of the largest commercial touring homes in the nation. Nearly two million people enjoy great performances over the five participating theaters each year. Don't forget to see what shows are playing before your arrival.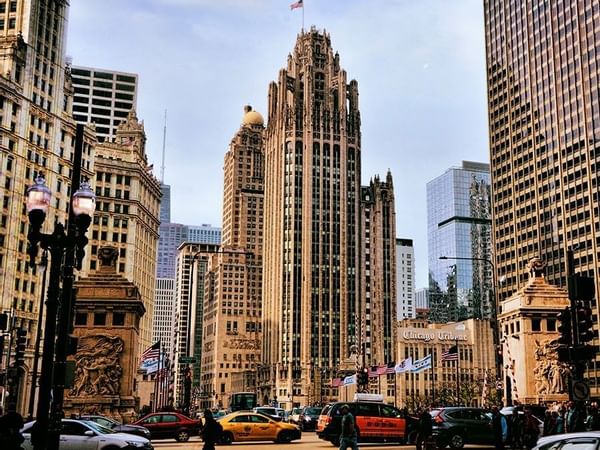 In 1922, the Chicago Tribune invited readers from around the world to offer a design for its new headquarters. This is the legacy of the Tribune Tower in downtown Chicago. Today, it still stands as an architectural marvel that attracts an enormous number of visitors each year.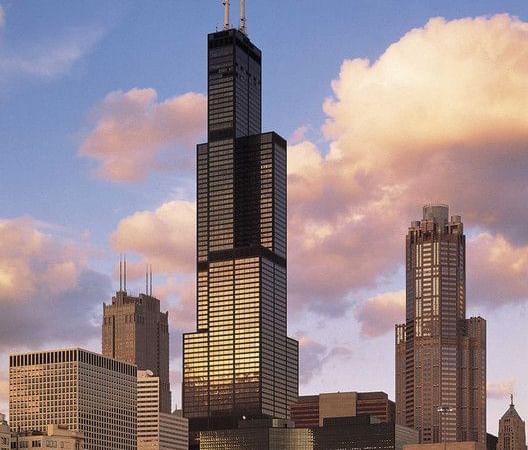 Commonly known as the Sears Tower, Willis Tower is a major skyscraper in downtown Chicago. While you're in the city, be sure to visit the Skydeck on the 103rd floor to see incredible views of the skyline. You'll never forget this amazing sight!
Often viewed as the gateway between Michigan Avenue, the Loop and River North, the Wrigley Building is an icon that requires no other address. This skyscraper is so architecturally amazing that you'll always recognize it, even long after your visit.
​The Chicago Helicopter Experience offers a hip, happening new take on aerial helicopter tours. You'll learn about the rich, varied history of Chicago before embarking on your flight, where you'll enjoy incomparable views of the Chicago's iconic skyline and most famed landmarks including the Willis Tower and Navy Pier.