Discover Indulgence at Your Doorstep
---
Nestled within the opulence of The Godfrey Hotel Chicago, we're excited to introduce our exclusive 'Treat Yourself' program - a curated selection of delightful snacks and elixirs designed just for you.
Decadent Delights: From succulent chocolate-covered strawberries to the refined flavors of our gourmet meat & cheese boards, indulge in life's little luxuries from the comfort of your room. Craving a crunchy treat? Our gourmet chips and candies are sure to satisfy even the most discerning palate.
Sip & Savor: Elevate your evening with our premium collection of beers, wines, and spirits. For those looking to toast to the extraordinary, our signature cocktails from the rooftop bar are a must-try.
Timely Luxury: Our dedication to your comfort means delivering these indulgences straight to your room. And with just an hour's notice, you can enjoy these delectable treats almost instantly. Already envisioning some wine and a snack upon arrival? Place your order in advance right after booking, and we'll ensure your favorites are brought right up.
Gift a Moment of Bliss: Make your loved ones' stay even more memorable. Be it a celebratory bottle of champagne for the newlyweds or a surprise treat to make their day, order from our 'Treat Yourself' menu and let us sprinkle a little magic on their stay.
Perks of the Job: Send a thoughtful nod to a colleague prepping for a big client pitch or on an essential business trip. With our 'Treat Yourself' menu, make their stay not only productive but also enjoyable.
Experience the epitome of luxury, one bite and sip at a time.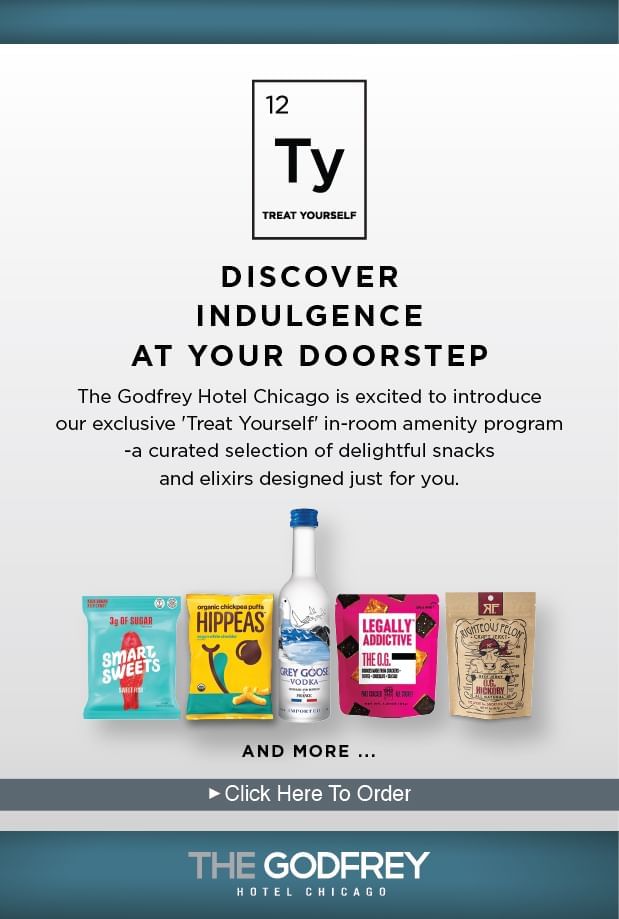 4-Star Hotel Amenities​
Spa Boutique – Relaxing On-Site Spa
Flexible Indoor/Outdoor Function Space Accommodating Up To 750 Guests For Private Events
Unique Meeting Space With Floor-To-Ceiling Windows
Wi-Fi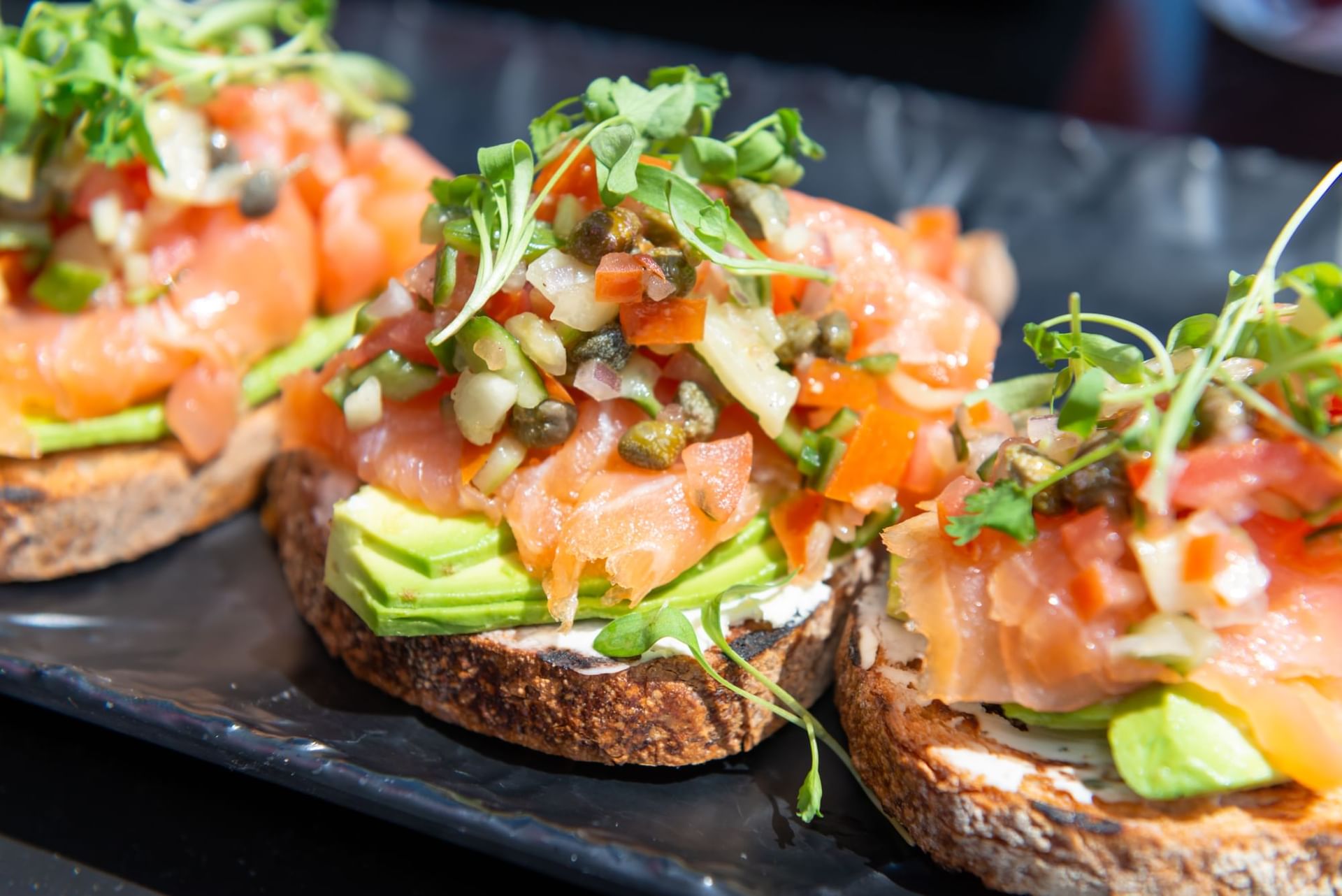 GET FIT
The Godfrey Hotel Chicago guests enjoy privileges at our state-of-the-art 24-hour Fitness Center - which includes treadmills, elliptical trainers and strength and weight training equipment.
HOURS
24 hr access with your guestroom keycard.
Parking
These streets were made for walking, so allow us to take care of parking while you get out and explore. 24-hour valet parking with in-and-out privileges at $75/night.
Self Parking
Self Parking costs $52/night per vehicle for hotel guests and does not offer in/out privileges. Self-parking spots are not guaranteed due to limited space. To self-park in the hotel the entrance is located on LaSalle, please enter the ramp, utilize the elevator to our main lobby and a pay station is located in the main lobby near the parking elevator. Clearance of the Self Parking Lot - ​7'6"
Self Parking Address:
681 N LaSalle Chicago, IL, 60654
We also suggest using parking apps such as Spot Hero or Park Whiz for your self-parking needs.